People love to draw, whether it's a large masterpiece or a small doodle in the corner of their homework.
But could you imagine, in the corner of your homework, was a doodle masterpiece?
Even your teachers or professors would be amazed!
So, below I share with you three easy-to-use drawing resources than you can use to turn your average doodles into awesome works of art.
---
1. How To Draw Cars Fast and Easy
"How To Draw Cars Fast and Easy" is a 177-page car drawing guide in downloadable e-book format. Jam-packed from cover to cover with all the tips and techniques previously known by only a small handful of professional designers. This comprehensive guide contains all the information you'll ever need to draw perfect looking cars quickly and easily that will amaze your friends and family.
---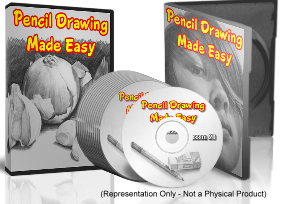 With over 42 hours of easy to follow training videos This step by step instruction will have you drawing better than you ever imagined possible.
So, don't miss out on this amazing opportunity to improve your drawing skills
Head on over to my post, Pencil Drawing Made Easy (Review), where I talk a little more about this amazing program.
---
3. How To Draw Animals Step by Step
Not only will you discover exactly how to draw over 200 animals, you'll be surprised to discover that each animal only takes 6 to 8 steps to draw and less than 15 minutes to master.
All of the features of this How To Draw Course will be instantly downloadable and lets you Start Drawing Animals TODAY! This special low promotional price won't last forever though so BUY NOW before the price increases!
---
Now, get to doodling that awesome masterpiece!
And then share it with me. I'd love to see it!
Happy doodling!
Neyiwa,
Michael Daugherty
Shawnee Rising Studios
---
[Note: I do get a small payment if you choose to buy. You will not be charged extra, but you will be helping me out with keeping my site up and running. Neyiwa!)